Filler treatments for a young and vital face. Almost everyone wants to look younger, but no one wants to look like they went to a cosmetic clinic for filler injections.
At Sarasin Clinic in Saint Martens- Latem, our Aesthetic Doctors combine their aesthetic sense, advanced training and experience with filler treatments to create a refreshed and rested appearance that our patients love. We always adapt our treatment plans to our clients' needs. This is how we ensure you get the best possible results.
Many of our patients come to us thinking that injectables are all the same. However, fillers, wrinkle injections and fat dissolving injections all work differently. But can work together effectively to create comprehensive results. Most fillers have an active ingredient called hyaluronic acid. This is a natural substance that helps keep your skin hydrated.
Aging skin loses its ability to retain moisture. Hyaluronic acid-based fillers replenish the skin. This restores volume and makes the skin look smoother and more youthful.
Our range of fillers at Sarasin Clinic allows us to choose the products that most effectively achieve each patient's goals.
We offer fillers designed for:
First, for improvement of the lips.
Also for retroughion of wrinkles.
On volume recovery.
Minimizing dark circles and hollows under the eyes.
Next, for enlargement of the chin.
Cheek enhancement.
And ultimately for tightening of the jawline.
We can also use multiple fillers for a liquid facelift ("liquid facelift") that can reshape the face, giving it a youthful appearance.
What types of fillers exist?
Note: fillers cannot be combined
Eg: you can't use a tear duct filler for the lip and vice versa. Each zone demands a specific filler, each filler is made specifically for those particular zones. Some fillers will have more cross-linking or more ability to retain moisture than others. The doctor decides which type of filler to use in the treated area based on his expertise and knowledge.
Before and after care fillers
Swelling after lip, nose or tear duct treatment may last longer than other areas. If symptoms persist or other reactions occur, contact Sarasin Clinic.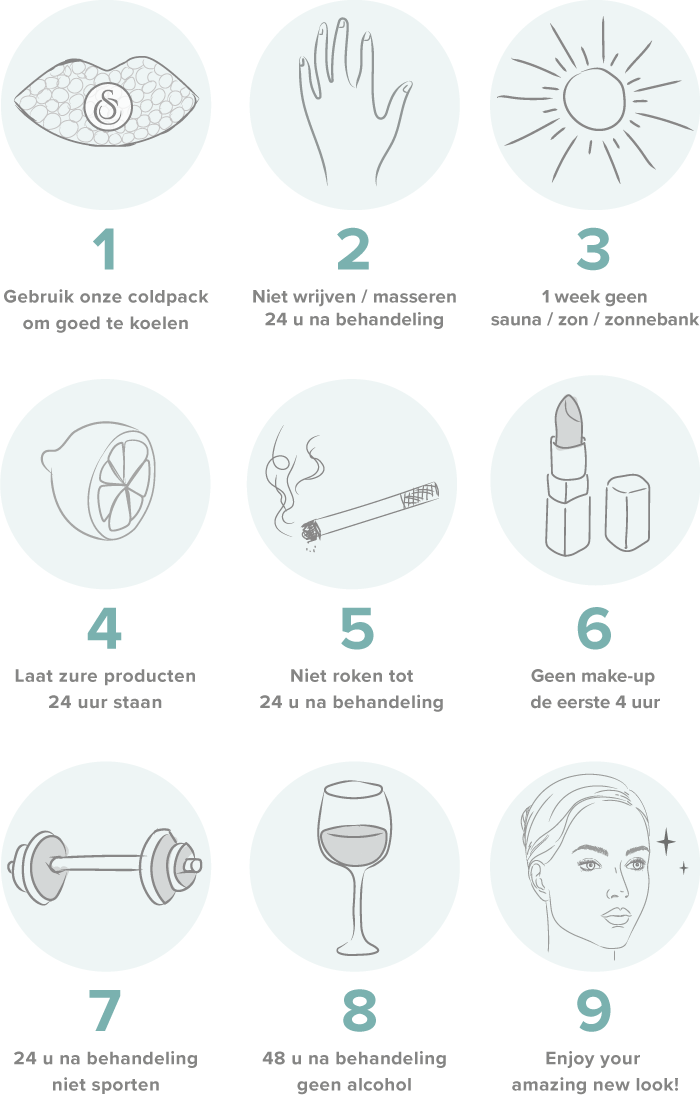 Hazardous areas in filler injections
Before & after photos of fillers
Frequently asked questions about fillers
How do you choose the right filler?
Who is allowed to perform filler treatment?
What happens during treatment with Fillers?
The 3 Cs of post-treatment care.